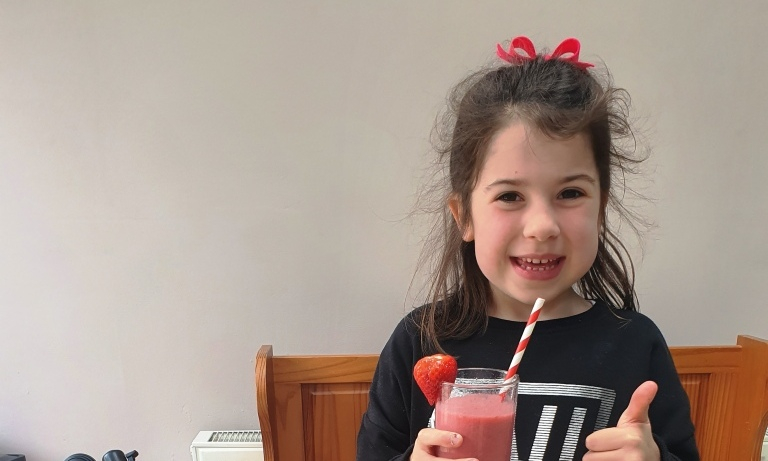 Bella Connolly - on her bike for Crumlin!
Crumlin Hospital is one of those very special places that deserves and attracts huge support from all, but especially from anyone involved with children and often from children themselves. So this is obviously what motivated Bella Connolly, a Junior Infant Pupil from Ms. Burke's Class in Room 2 to "get on her bike" to raise some funds for the hospital. Bella's Mum Amy describes what happened....
"Bella wanted me to pass on her super good, amazing news! Bella decided today, all by herself to do a fund raiser to raise some money for Crumlins Childrens Hospital!
She said she wanted to cycle for 30 mins, so we set her up in the garden and gave her a target of €30 and she managed to raise €1165 (and still more coming in..!) ALL BY HERSELF!!!!
I'm taking part, along with a good few friends, in a fund raiser set up by a good friend of mine who lost her little boy and she over heard and wanted to take part!
Bit of nice news in a rubbish time like this!
We couldn't agree more.....Well done Bella and everyone who supported her!
(Click on title or photo above to view full article and photos)
For a further video and story about this, Click this link:
https://www.dublinlive.ie/news/dublin-news/big-hearted-dublin-girl-6-18276680