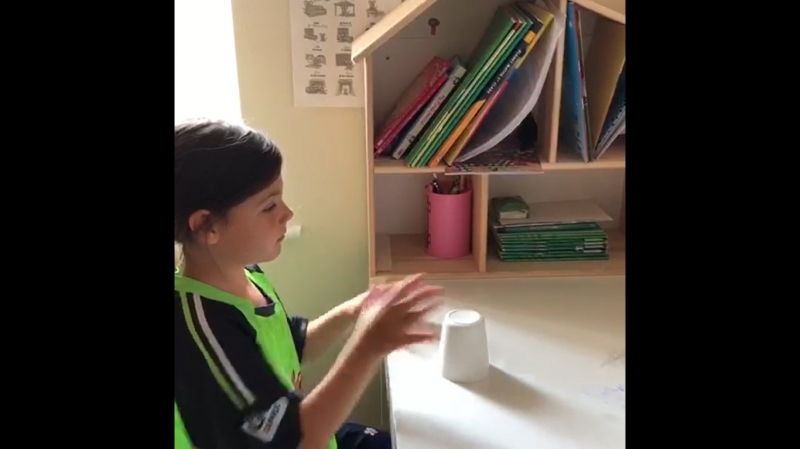 Beyza Conquers the Cup Song
The old expression "practice makes perfect" turns out to be true, over and over again. Whether it is a sport, a performance or another activity, if you put in the time, it will be clear to everyone, when you show off your new skills, just how hard you worked. So it is for Beyza Gungor, from Ms. Reddin's First Class in Room 11, as you will see in the video here.
With the spare time she had, after finishing her school work and any other important jobs she had to do, she turned her attention to "The Cup Song". Now this takes more than just great singing ability (which she has of course)..... complex actions, spot-on hand-eye coordination and concentration are all called for to pull this off.
So, have a look at the video and see the great "multi-tasking" going on as Beyza performs for you.......mostly, just enjoy it.
Well done Beyza, hope you are very proud of your great work and Thank You for sharing it with us all.
(If on the Home Page, click on title or image above first, then click on the video clip).