Easter Eggs for Temple Street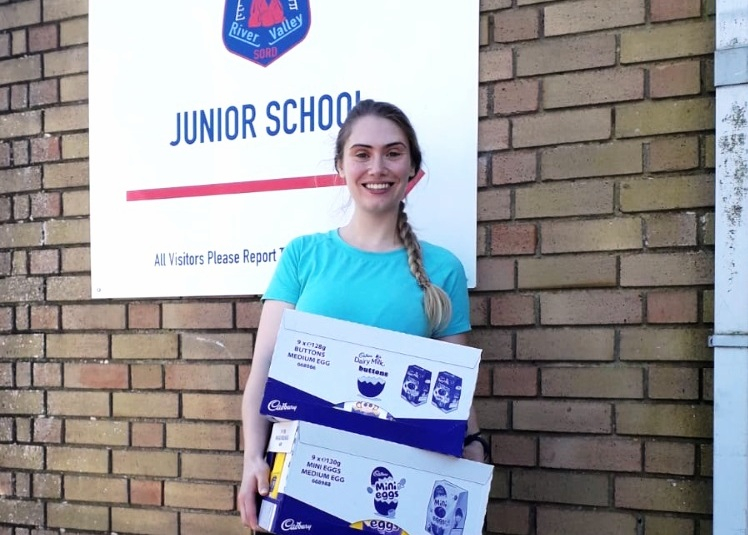 Easter Eggs are meant to be in the hands of children (mostly!!) at Easter time....not locked up in a school, all alone. What a fantastic idea then it was, to donate the large collection of eggs sitting up in HFJNS to the children at Temple Street Hospital. It is never a good time for a child to be in hospital but even less so at big holiday times. Hopefully, the arrival of the eggs will help to raise a little smile here and there. A huge "Thank You" must go out to the Parents' Association who collected the eggs as usual for our annual Easter fund raiser and to all who supported them in their work. Luckily for us, Nurse Órlaith was available during this very busy time, for long enough for her to collect the eggs and deliver them for us. Thank you to her and to all her colleagues in the front line medical services for all they are doing these days.
From all the children at Holy Family Junior School to the children at Temple Street - Happy Easter and we hope you get well soon.
May Update: The Easter Eggs donated to Temple Street "went down" a treat, unsurprisingly. Nurse Órlaith, who originally delivered them for us has been back, with "Thank You's" and "Certificates of Appreciation", pictures of which are also now included below. (Right Click to view full size in new tab/window).