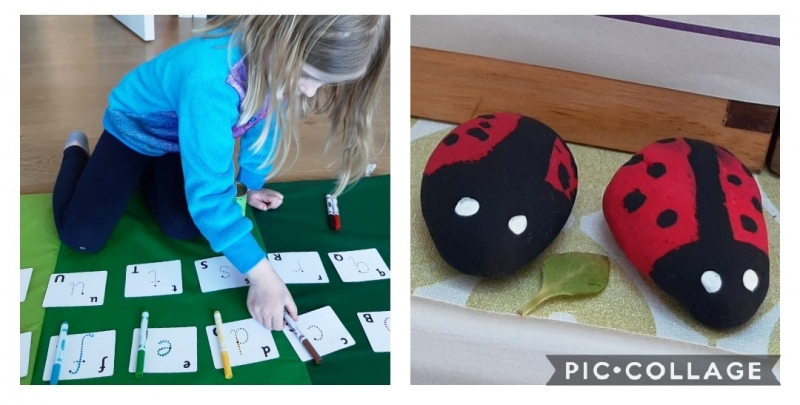 Elisabeth Ryan's Cool Collage
Lockdown may finally be starting to loosen up, little by little, as this most unexpected school year heads towards the Summer, but there is no letup in the supply of great work and creativity coming out of Holy Family Junior School......we keep getting proof of how just hard the children (and their families) have been working....while still managing to have great fun doing it too!
Look no further than our latest offering this week, sent to her teacher Ms. Ginty, by Elisabeth Ryan, a Junior Infant pupil in Room 6. Right through the "school at home" time we've had, Elisabeth has been very engaged with all the remote learning, with plenty of help from Mum, Merja, our sources inform us! Ms. Ginty has really enjoyed getting all the updates on the various projects and activities Elisabeth has undertaken. Now we can all get a glimpse of what this talented and busy girl has been up to, thanks to this nice collage they have shared.
Well done Elisabeth - lovely work for sure and such variety. Enjoy the summer and there are more great things to come, no doubt, in Senior Infants next year!
(If on the Home Page, first click on title or image above, then click on the photos for larger versions in a slideshow).