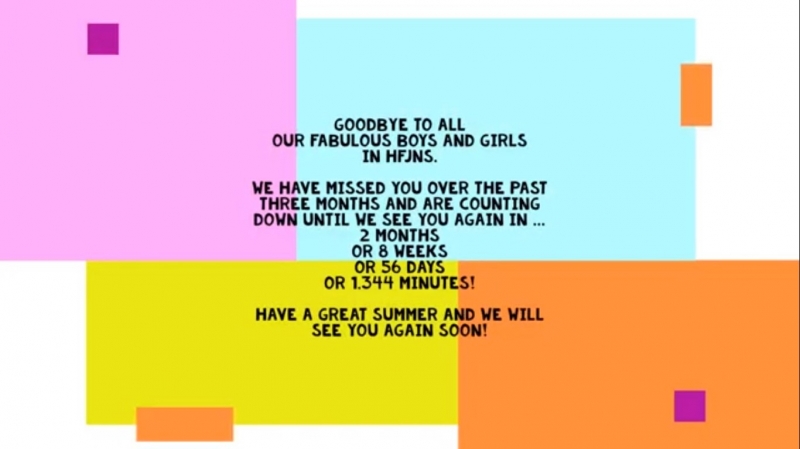 GOODBYE from all at HFJNS!!
One good thing that has come from the Covid-19 lockdown has been how we have all found and learned new and exciting ways to stay in touch, say "Hello" and communicate with each other.
We hope that the non-homework items we have showcased on the site here (see "Lockdown Latest" above) have shown a little of the amazing new skills developed by so many children and families and the creativity shining out through their efforts, to light up the dark days we have been living through.
Not to be outdone, all working up at the school were inspired to leap into action, follow this lead and put together a fitting and uplifting way to say "Goodbye" and wish everyone a great Summer break. Watch the video below and see if you think they pulled it off!!
(If on the Home Page, click on title or image above first, then click on the video clip).
(If you haven't already done so, you can read the Year End Farewell Letter from The Principal HERE).