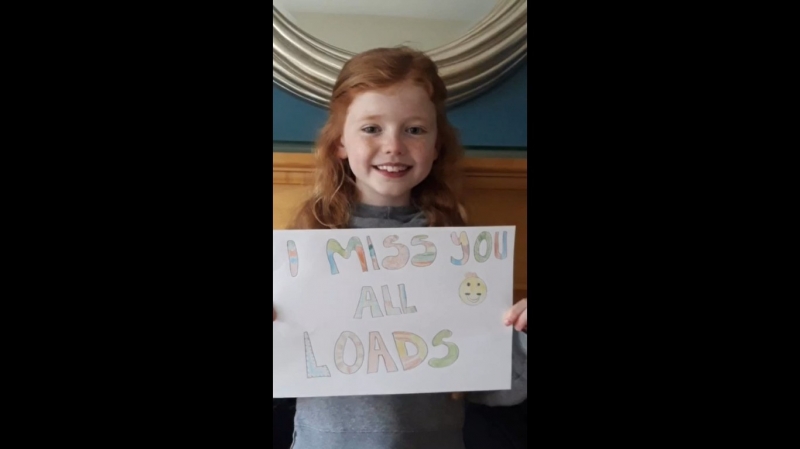 'Hello' from Room 10 Pupils
The staff of Holy Family JNS put out some lovely photos to say "Hello" to their pupils after a few weeks of the school closure. These pictures can still be seen scrolling across the home page photo gallery or also in the main Gallery section of the website.
When someone sends a message, it is always nice to get a reply. That is just what the pupils from Mr. Ó Bradáin's First Class in Room 10 did after they saw the teacher pics. They put their greetings into a lovely video which you can play below. Many thanks to everyone who took part and in particular, to the Gibson family for their work in putting it together.
(If on the Home Page, click on title or image above first, then click on the video clip).