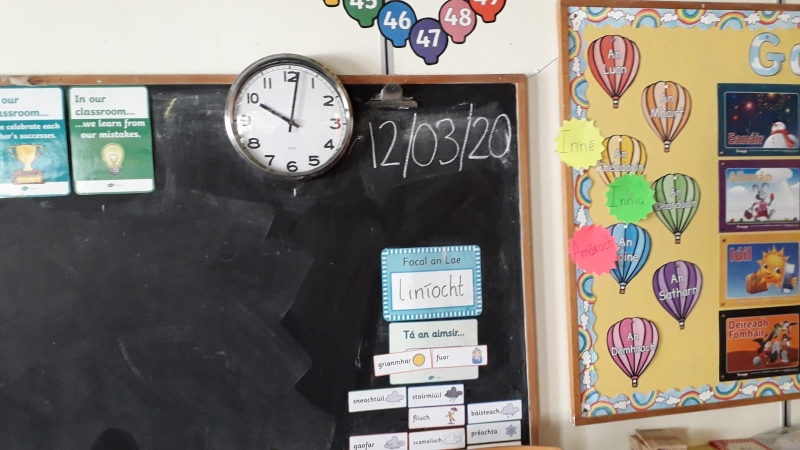 Images from a School in Shutdown
Nobody could have predicted that when we closed the doors on March 12th 2020 that it would be the last time for this academic year that the school would be filled with the sights and sounds of a busy school, going about its business - just as Spring was bursting into life around the grounds and Summer hot on its heels!
Holy Family has had a well established reputation, right from the early days, for the beautiful grounds that really come their own during these seasons. The vision and efforts of the first Principal, Staff and Parents who began the landscaping project that has left us so fortunate today, to go to school and work in such lovely surroundings, deserves high praise. Along with all the people since who have contributed to maintaining and further developing the grounds, they've earned our thanks.
Below there are a few pictures from around the school since the shutdown, including the grounds and images from the recent school book collection.....a few shots of some artwork from the corridors and a particularly poignant shot of a classroom clock, marking the moment when time was about to stand still.........
Click on the photos below to start a slideshow or right-click to open a larger size image in a new tab/window. (Click the top photo or article title if on the Homepage first).