Lauren Kavanagh......in Space!!!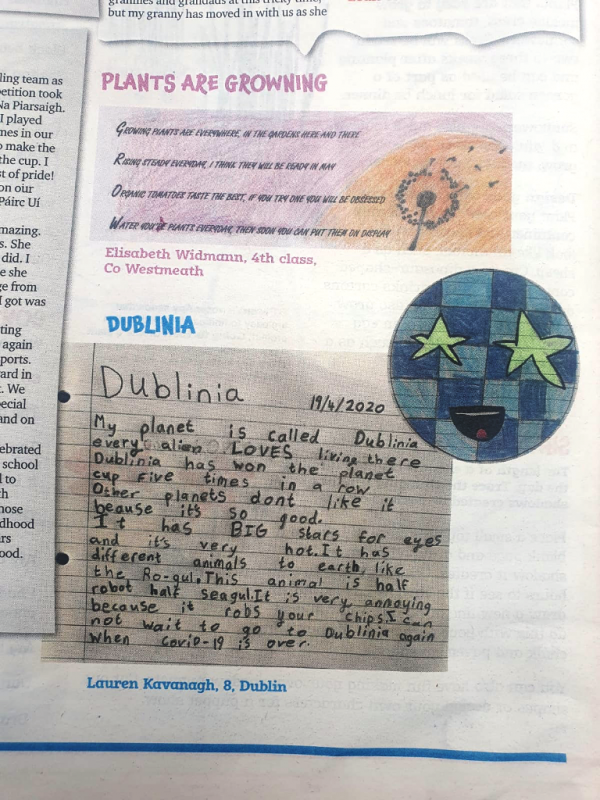 "A Time Long ago, in a galaxy far, far away........." there was a new planet discovered, called "Dublinia". It was first heard of when a young, 8 year old, Swords girl stumbled across it, on one of her inter-galactic trips. Lauren Kavanagh, who spends her earth-bound time in Mr. Clarke's 2nd Class in Room 16, got to name the planet, as she was the first to find it. Great choice of name Lauren! It seems like a really cool place to go - but why take my word for it? Open up the photo and read Lauren's description for yourself.....this particular article was written for The Sunday Times, no less!! Maybe Lauren will take you on a future visit....if you're lucky.
(A Right-Click on the picture will allow it to open larger in a new tab/window).