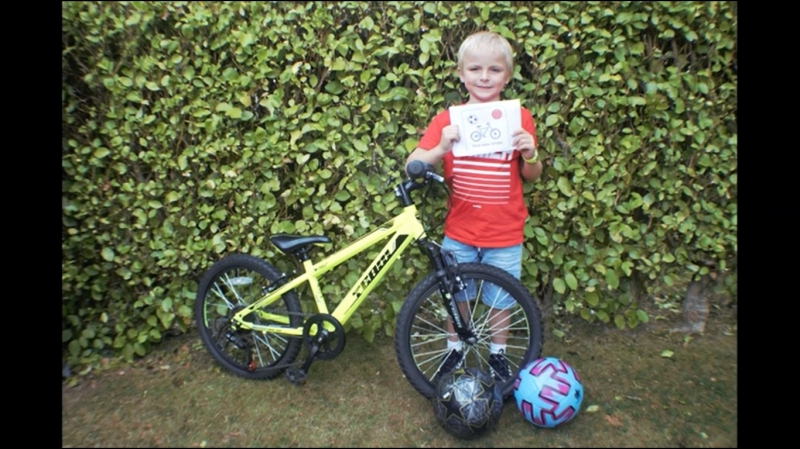 Max Makes Maths Fun!!
So, all you grown-ups out there - how do you remember Maths from your school days? Have you got fun, happy memories of working in the nice weather outdoors as you tackled your homework? Probably not.....but that is exactly how it happened for Max Dawson, a busy Junior Infant from Ms. Ginty's Class in Room 6 during our school closure.
Armed with the problem-solving tools he needed (bike, helmet, camera, paper, pens), Max took off around his local area to follow the Outdoor Maths Trail he had been set. He came across some very interesting things on his quest, all beautifully recorded and presented in the video below. It all "added up" (maths joke there...) to a great day it seems.
Well done Max and Thank You for sharing your hard work with us all....you'll be onto the numbers from 11 to 20 before very long, that's for sure.
(If on the Home Page, click on title or image above first, then click on the video clip).