Safer Internet Week 2023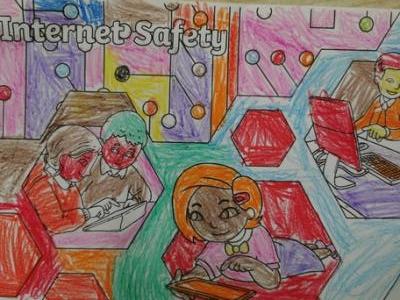 The children marked Safer Internet Day 2023 by taking part in Safer Internet Week from 7th to 10th Febraury.
Throughout the week the children focussed on areas of Internet Safety such as asking permission before using the Internet, being kind when communicating with others online and not giving away personal details online among other things.
The children from Junior Infants and Senior Infants took part in a colouring competition and the children from First and Second Classes a poster designing competition throughout the week.
Well done to all who took part and check out the winners below!